MATOC Resources
To receive alerts and notifications from MATOC, follow us on Twitter. We also encourage you to visit our individual partner websites and the 511 systems to get traffic information for a particular area:
---
Traffic Resources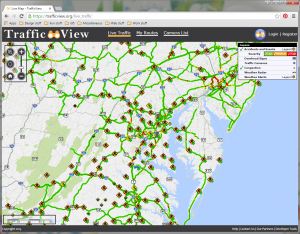 TrafficView is an interactive map created by MATOC to consolidate information from transportation agencies in the District of Columbia, Maryland, and Virginia. Using TrafficView, drivers may plan travel routes; watch live camera feeds; and view accident, signage, congestion, and weather data.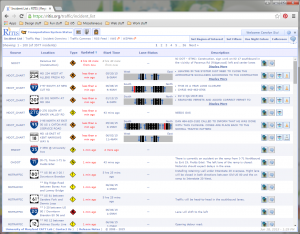 RITIS (Regional Integrated Transportation Information System) is a web-based application that aggregates traffic data provided by numerous transportation organizations. Though not intended for public use, it is widely available to transportation agencies, whose employees can request access here.
---
Current Travel Conditions
---
Follow our regional stakeholders via Twitter
---
Other Regional Transportation Resources
Lane Closure Information
Public Transportation—Virginia